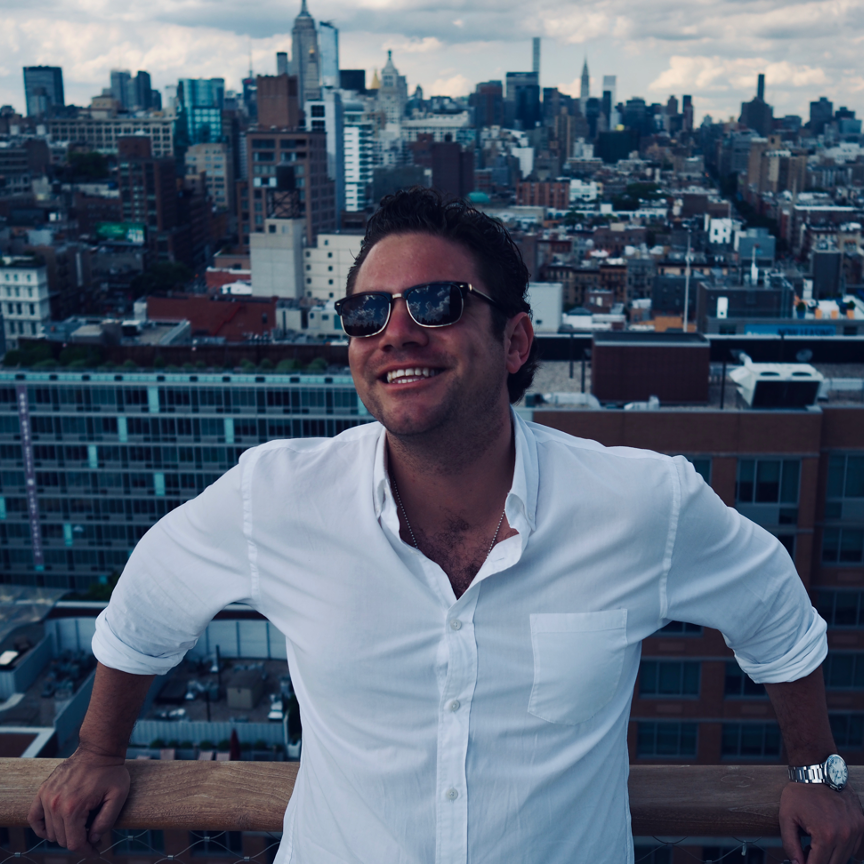 Member
Year Joined: 2020
City: Budapest
Country: Hungary
Languages: English, Hungarian
After working as a child actor, Balázs began directing plays in high school at the American International School of Budapest and directed his first music video at seventeen. The same summer, he translated the Harper Book of Quotations to Hungarian and interned in the U.S. House of Representatives where he wrote speeches for the late Congressman Tom Lantos (D). Balázs wrote a comic autobiography about his experiences there, which was published in Hungary. This scored him the head writer position on a comedy series when he was 18.
Balázs received a BSc Economics from Royal Holloway, University of London and during his studies, completed the Management Training Program at Phillip Morris Romania in the Corporate Communications Department. While at undergrad, he worked as a bartender, a DJ, an intelligence researcher and a bank clerk.
Balázs studied film producing under Academy Award-winning Cathy Schulman, with teachers like Barbara Boyle, Peter Guber, David Hoberman, Terry Press and Meg LeFauve. He received an MFA in Producing from UCLA.
Balázs enjoys spending time with his dogs: Tobias, Edvin and Marzipan and his cats, Ginger ad Roger. He's an avid cigar aficionado and a brand ambassador for his favourite whisky, 'The Hilhaven Lodge'. He splits his time between Budapest, his farm in the Hungarian countryside and Los Angeles.
Balázs was an assistant director to Oscar-winning director István Szabó on his movie 'Relatives'.
He has worked for Skyfilm, as VP Development from the age of twenty-three, where he oversaw development of all scripted television and feature productions.
Balázs' romantic shorts triolgy 'The Kiss Goodnight', 'Split Perfect', and 'What If…?' have all travelled the festival circuit from Bogota to Cannes. He continued his trilogy with 'I Love You, Too', that picks up eight years after the first story took place, during the Corona virus pandemic.
'The Man Who Was Thursday' is his debut feature, inspired by G.K. Chesterton's novel of the same title and the dark, metaphysical thriller stars François Arnaud, Ana Ularu, Jordi Mollá, and Mark Ivanir. It had its world premier at the 70th Edinburgh Film Festival and its North American premiere at the Austin Film Festival and has been picked up for North American distribution by SP Releasing.
Entertainment
Documentary
Core business:
Scripted series development, production
Genres:
History, spy, thriller, political, comedy, dramedy
Established by renowned television personality, László Juszt – Balázs' father – at the dawn of capitalism in Hungary in 1989, Beacon International has since produced tens of thousands of hours or prime time programming for MTV, M1, M2, ATV and dozens of smaller cable channels, movies, shorts, music videos and commercials. It has, in its library, over fifty variety, game and talk show formats and dozens of scripted series.
Balázs now runs the company with his father as an advisor, who continues to host and produce Hungary's longest running talk show, now in its 32nd season with over 2,000 episodes, a radio spinoff and a book.