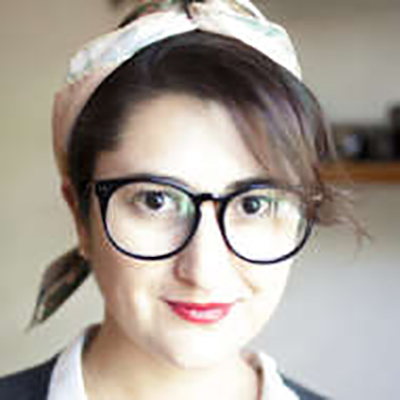 Year Joined: 2015
Membership: Partner Member
IQ Board Position:
VP Social Media
City: Mexico City
Country: Mexico
Languages: Spanish, English
Aura is currently Executive Producer at Story: successfully helping the family company grow in this ever-changing business.
With a degree in Cinematography and her more than 10-year experience in the camera department, Aura brings a fresh creative approach to create opportunities in a fading advertising industry and developing new business.
Since her arrival at Story: Mexico in 2014 she has focused on forging new talents; Directors, Producers and building a strong team with a multicultural mindset, embracing diversity and change.
She is a firm believer in creative storytelling and constant innovation. Passionate about culture and art she loves to travel and dive deep in the oceans in all corners of the world.
Some of her recent award-winning work: 
Gucci "ACT III" Starring Charles Heaton

Nowness: In Residence "Casa Gilardi" 

Levi's "I shape my world"with  Maria Osado

Time Out "Salir"
Commercials
Corporate
Entertainment
Story: is a family-run production company with a broad portfolio of directors, creative studios, graphic designers and illustrators. For more than two decades, we have built a strong 'school' of producers who can work at a global top level. We are a multi-disciplinary team of people from producers, to directors and photographers, dedicated to production across all formats. The Story team of writers and creators is working on fresh new content from comedies to drama as well as pure entertainment.