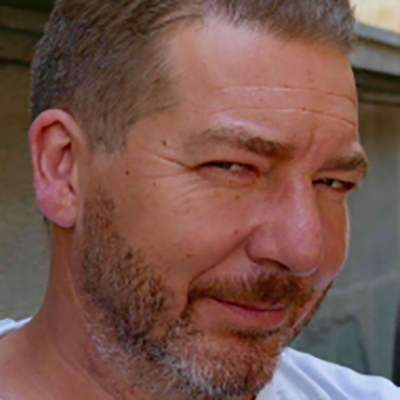 Year Joined: 2016
Membership: Regular

City: Brussels
Country: Belgium
Languages: English, French
Born in 1967, Brussels, Belgium. Graduated in Social Communications (IHECS – Brussels). Actually Producer and Manager by Arizona Films.
Throughout my career, I had the opportunity to live and work in all kinds of human, cultural and business environment.
Through my career in production, I was led to organize many shooting abroad, what I do with great pleasure and it allowed me to meet people very different … what a treasure!
As a producer, I have to work with multidisciplinary teams (directors, actors, technicians, post-producers …) and ensure that everything runs efficiently and in harmony.
Most of my practice involves creative aspects.
Through the production of films 'corporate' and institutional, it was necessary to enter the trades of all, understand the values of companies, provide corresponding concepts while making it clear about the intentions. Working in tandem with the director, I put my creativity to its service while maintaining my position as a producer with a critical eye more and more seasoned.
Arizona Films is a Brussels-based audiovisual production company. It has a 22 year track-record of productions for both industrial and institutional organisations, and advertising campaigns.
Thanks to our experience in these fields we can offer a real strategic and creative reflection which is a true capital gain speaking of content and results! Next to the more traditional film direction infrastructure Arizona Films has invested in its own
facilities for post-production, which enables the company to extend its creative scope, but also to control and to better react to project management constrains.