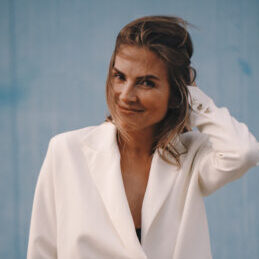 Country: Poland
Languages: Polish, English
Graduate of the Silesian University in the faculty of organization of film production, and from the faculty of law with specialization in: intellectual property law (University of Warsaw).
Since 1993, bound with Tango, at the beginning as a Production Manager, then a Producer and Executive Producer, and since 2004 as Co-owner and Board member in companies: Tango Production and Tango Film Service.
For two years working as the President of the section of advertising producers in Polish Audiovisual Producers Chamber of Commerce (Kipa).
Produced some of the largest advertising campaigns in Poland.
As Head of Production advises all major projects in Tango, directly participating in difficult international projects.
Numerous awards at Polish ad festivals, for scenography, music and production, etc.
P&G, Unilever, Glaxo, Nestle;
PH: Partizant LA, Joyrider Films, Mcgarrybowen, Knucklehead, Advertising Agency: DDB, BBDO, Havas Dubai, london, Warsaw; Leo Burnett London, Warsaw; Saatchi & Saatchi Dubai, Moskow, Warsow; Publicis London, Warsaw;
Commercials, Entertainment
Company: Tango Production
Business Phone: +48602218050
Business Email: gosia@tangoprod.com.pl
Business Address: Dominikanska 13
City: Warsaw
Year Joined: 2014