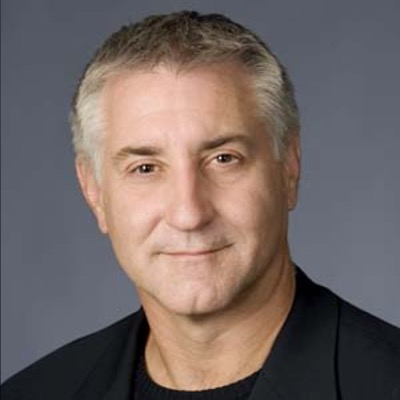 Year Joined: 2021
City: Brooklyn, NY /Portland, OR
Country: USA
Languages: English
Biography
Greg Moyer founded Blue Chalk Media in 2013 intending to create a world-class visual communications company whose productions demonstrate the power, importance, and appeal of documentary-style storytelling. Hundreds of films and awards later, Blue Chalk has become known for its cinematic production style and journalistic approach to stories, a reflection of Greg's early love for visual journalism as an aspiring photographer and newspaper photo editor. Prior to Blue Chalk, Greg spent over 25 years in senior management roles for a variety of non-fiction television brands, including Discovery Channel, TLC, Animal Planet, VOOM HD and Scripps Networks International. While head of programming, Greg led Discovery to five George Foster Peabody Awards for editorial excellence. In his final role as a television channel executive, Greg managed the launch of the Food Network into 63 countries outside North America.
National Magazine Awards 2021: Quiet No More, a documentary published by The New Yorker, awarded best video of the year.
Social Impact Media Awards 2021: The Red Door Project: Evolve received the Jury Prize for Innovation in the Impact category.
Webby Awards 2019: Nominated twice for The India 100: Food an episode in a digital series for The Foundry then owned by Time Inc. and Fix Me a Plate, a digital series commissioned by The Food Network.
Emmys – Northwest Regional 2019: American Beat: Cops and Refugees Join Forces in Boise, winner of the category for best public or current affairs special
Realscreen Awards 2015: First Sight: Sonia and Anita awarded Outstanding Achievement in Digital and Branded Content
Association of International Broadcasters Awards (AIBs): Won or received "highly commended" for a variety of entries in the short documentary category six of the last seven years.
Clients / Networks
Magnolia Network (JV with Discovery, Inc.)
Food Network
USA Today
The New Yorker
Carnegie Corp. of New York
Wieden + Kennedy
Siegel + Gale
Edelman
PBS Digital Studios
Pearson
Television Production, Digital and Broadcast
Branded Content
Social Impact
Education
Company Overview
Blue Chalk Media is an industry-leading production company widely recognized for its signature cinematic nonfiction storytelling style and authentic expression of the human experience. Since its founding in 2013, Blue Chalk has produced a wide variety of content including more than 900 short videos, garnering more than 125 awards for clients such as The New Yorker, Nike, the Food Network, and over 95 others. In addition, Blue chalk has created numerous long-form documentaries, video and audio series and recently expanded into television by producing several ground-breaking series for The Magnolia Network, now available through the streaming service discovery+. Previous Blue Chalk productions have aired on public television stations nationwide.