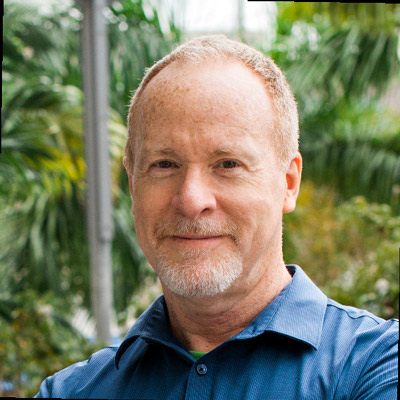 Robert Kirkpatrick founded the animation and production boutique, Lava Studio, in 1999 after years as a Creative Director in New York and Miami.
Under Robert's direction, Lava creates inspired visuals for agencies, networks and clients of all descriptions. McDonald's and Burger King, Ford and VW, Discovery and MLB; all have made a splash with the Lava touch.
Lava approaches every production through an expertise in design, animation, and visual effects. Robert's trophy case is overflowing with various Emmys, Addys, Promax and BDA Awards for Design and Animation.
He has visited 5 continents and 49 states, and lived in Chicago, LA, New York, and Lagos, Nigeria. Fun fact: Robert competed on Jeopardy against all-time champion Ken Jennings (guess who won).
Lava has unique creative environments in Miami and New York.
Broadcast Design
Animation
Visual Effects
Post-Production
Motion Graphics
Film Titles
Production
Company: Lava Studio
Business Phone: +1 305-860-9909
Business Email: info@lava.studio
Business Address: 3250 NE 1st Ave, Suite 305, Miami, Fl 33137 USA
Business Address: 453 W 17th St, Suite 4SW, New York, NY 10011
City: Miami and New York City, US
Lava is a full service creative studio, blending live production, animation and VFX with an emphasis on original design. We have a lot of fun taking projects from concept through completion for agencies, networks and brands.