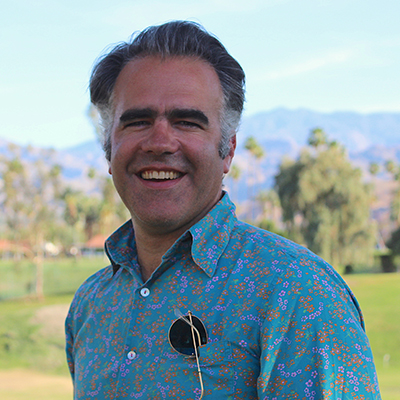 Year Joined: 2013
Membership: Regular
IQ Board Position: VP Marketing

City: Paris
Country: France
Languages: French, English
Charles Drouin is a co-founder of Tulipes & Cie, a specialist corporate media company launched in 2002. He has overseen the growth of the company from being a small start-up to its current position where it is now an established and well-regarded player in the French market.
The world is changing quickly, and the availability of images is growing very fast.
To differentiate itself, Tulipes & Co is focused on two key ideas;
Firstly, to produce films that are original and surprise, to make a real impact on the audience. We do this exploiting our understanding of motion design, 3-D animation, documentary, fiction, web-documentary, learning through e-games or other creative forms as VR and AR.
Secondly, never to lose sight of the target audience, what it wants and the tone with which it like to be spoken to.
People think that the French business culture is conservative; we want to break the mould. Tulipes & Co has won a number of prizes – in fact more than 150 prizes in 18 years. And we have won 15 prizes in the last two years alone at a variety of festivals – more than any other company in France.
Charles' success at Tulipes is built on his previous experience as a freelance in television for fiction, documentaries and animations (including 3-D). He also has significant technical experience working with laboratories. He launched his career when he was a student at ESEC, a school specializing in documentary film-making.
In all of this, Charles has been following a family tradition. His mother was a producer, and his father a senior HR director. This gave Charles his life-long love of documentary-making, but with a real yearning to understand what businesses want, particularly in terms of how to bring out the best in their staff.
The world of business and the world of creativity sometimes don't talk easily to each other. Charles has made it his professional mission to provide a bridge between them. He has put together a small, dynamic team that is similarly motivated by this goal. Everybody shares a genuine curiosity for new designs and new ways of making an impact on the target audience.
The first One?
Member of the IQ Board of Directors!
Tulipes & Cie. has received more than 100 prizes, including…
2 Prizes at TOP COM Corporate 2020 (Gold, Silver)
2 Prizes at La Rochelle Festival 2020
4 Prizes at Deauville Green Awards 2019 (1 Gold, 3 Silver)
1 Prize at Cannes Corporate Media & TV Awards 2019 (Silver Dolphin)
1 Prize at COM-ENT 2019 (Silver for Internal Communication & Engagement Strategy)
2 Prizes at TOP COM Corporate 2019 (Gold. Silver)
1 Prize at Los Angeles Festival 2019 (Best of Festival, VFX)
Tulipes & Co has become the strategic corporate communications partner for a growing number of blue-chip companies. These include Allianz, AXA, Areva, ALSTOM, BNP Paribas, Daikin, EDF, ENGIE, Eurovia, Fenwick, Armée du Salut, Galeries Lafayette, Groupama, Groupe La Poste, L'Oréal, Michelin, Nexity, Orange, RATP, Sanofi, Servair, SNCF, Société Générale, Sodexo, Suez, Total, VINCI and more.
And to Museums including the Pompidou Center, Grand Palais, Louvre Abu Dhabi, and the Jacquemart André Museum.
Corporate
Entertainment
Non-Fiction /Documentary
Production Services
New Media (VR /AR) for Corporate & Museums
Creative content integrated with brand and Marketing strategies
Tulipes & Cie are a communication and audio-visual production company.  What we like most at Tulipes & Cie is to produce original, creative, lasting effect making corporate and museum communication films.
We also work with artists on documentary or fiction projects. To do this we pay particular attention to narrative and format we propose, and use different kind of technologies (on 3D for VR in 6 DOF and AR) through our lab: The Bulb. We dig deep into every given subject, analyse every brief taking the necessary time to understand the targeted audience and desired effect in order to come up with the right, hard-hitting ideas and making them burst to life on screen!
Creativity is all the more efficient when the idea and format connect with the human, emotional side of the targeted audience. Our audio-visual productions use original formats to reach and jolt the targeted audience. Our ambition: transform your constraints into creative opportunities and share your projects making them remarkable and unforgettable.