New Partner Member Gautam Pandey
IQ is a global organization that succeeds because of its diverse membership, which is why we are always looking for ways to expand and improve our membership options. Most recently, we have been pleased to extend our membership levels to include partners of IQ members. Some partners took advantage of this opportunity shortly after the IQ member joined. Others have worked alongside IQ members for decades but have only now made the leap into the organization for themselves. We asked them to take a moment and tell us what their experiences have been so far. The responses were just as diverse and inspirational as we expected.
Diverse Backgrounds
The new partner members are decidedly diverse, both in their geography and in their experience. They come to IQ from places as far as Barcelona and New Delhi, and have titles that include Founding Partner, Partner/Director, and Executive Producer (although, we all know IQ members wear many hats besides the one that's printed on their business cards).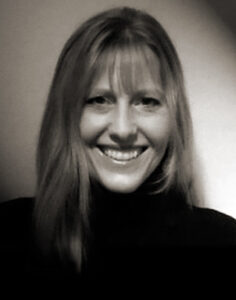 Maureen Castle Tusty has also been an active participant in IQ for many years, through her "husband/co-producer/partner" Jim Tusty. Maureen has attended "many conferences and worked with many members producing international projects in the U.S. and overseas, which is always a fantastic experience." After many years at Mountain View Group, Maureen and Jim currently run Sky Films Inc. out of New York.
On the other side of the Atlantic, partner member and film producer Ana Laura Solis is pleased to be able to experience IQ as a member after years of working with the organization through her father, esteemed member Joe Solis. Ana already counts many years of international filmmaking under her belt, from Mexico to Argentina to London and now, working as a Founding Partner at Story: We Produce.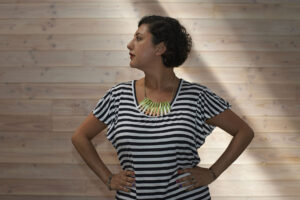 Despite their many origin stories, each new partner member is dedicated to growing their business and learning more about global film production in the 21st century, which is why they have all chosen to become part of the IQ family.
Producing Partners
The idea of partnership is central to IQ. Just as each new partner member has a special relationship with their business partners, we believe that the opportunity to forge new partnerships with other IQ members around the world can be just as valuable. Maureen echoed what so many IQ members have told us time and again, "The trust factor when working with IQ members is invaluable, and often leads to a greater personal connection".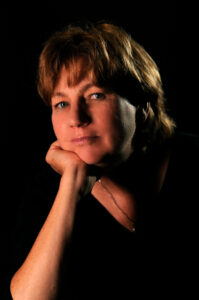 Joanne Hock, Partner and Director at Greyhawk Films, mentioned that she and her partner Robin Grey have already experienced this wonderful camaraderie, working on a project with long time IQ member Curt Hahn in Tennessee earlier this year. Says Joanne, "It was a lot of fun and I think there was a great sense of mutual respect and skillsets, the players coming to table and what they could contribute. And that was a great example of how IQ can put producers together to make projects even more fruitful."
And while professional camaraderie is key to what we do, the personal friendships that form over the course of a project are always special. Gautam Pandey, Director at Riverbank Studios in New Delhi, told us "I really see IQ as a pool of inspiration and resource for many things, not only work related. It's quite a unique and special feeling to walk into a room and feel like you already somehow know everyone. We've collaborated and supported a few productions already with other IQ members and it's been a pleasure making new friends…the fact that they are filmmakers is just an added bonus.
"Living in Sin"
Some of our new partner members have been involved in IQ in some capacity long before they joined up. To quote new member Thom Gonyeau, Principal and Executive Producer at Mountain View Group in Atlanta, "IQ is not new to me. I have used the great resources of the organization and its members for about 25 years. I liken it to 'living in sin.' I've had an unofficial relationship with IQ, but now we've gone and gotten married."
Maureen had similar feelings, and is ultimately glad that she had taken the plunge and became a member. "I debated if it was worth becoming a Partner Member," she said, "since I was already sort of 'grandfathered in' through Jim and our company memberships over the years. I didn't think it would feel any differently, but surprisingly it does. It's like the difference between renting a house and owning your own home. When you own it, you suddenly care more about it and want to make sure everything keeps running as well as enjoy it. I'm very glad to now be an 'official' member." Maureen will have a central role in running IQ as she is now our new VP of Conferences.
Looking Forward to the Future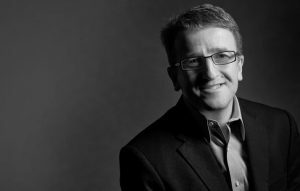 Each partner we spoke with is excited about the future of IQ and looking forward to forging more and deeper connections with their fellow members. As Joanne told us, "IQ exposes us to new ways of thinking and approaching global film & video production. Our media industry is constantly changing with the new technologies, and it's good to have that fresh energy, fresh ideas, and be relevant in today's world of media
We hope to stay true to Gautam's assessment that IQ "is constantly pushing the boundaries to see where it can go and the future for media production does look very very interesting and exciting!"
We sure like to think so.
By Gillian Singletary