Northern Light Productions, owned by IQ's President Elect Bestor Cram, recently produced an immersive theatre experience for the Welcome Gallery at Philadelphia's National Liberty Museum.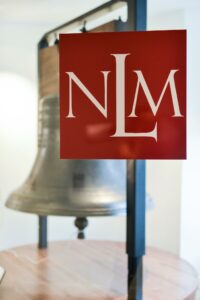 The gallery, which opened last month, features hands-on, innovative iPad-based interactive kiosks, multiple audio stories complementing unique glass art, and an immersive theater experience, all produced by Northern Light Productions.
The museum aims to represent the abstract concept of liberty as a tangible force: freedom with responsibility. Presented as a call to action, liberty can and should be sustained by everyone through values of tolerance, integrity, empathy, courage, and generosity.
Northern Light Productions, based in Boston, Massachusetts, is both known and admired for their creative work as designers and producers of museum media environments, interactive exhibits, and feature programming for television and theatrical release. Other museum collaborations include the MOB museum, the International Spy Museum, the National September 11 Memorial & Museum, and the Getty Museum, just to name a few.
Photos courtesy of the National Liberty Museum