IQ prides itself on its international connections and global perspective. New member Alon Hattingh enjoys both of these characteristics. A South African native, Alon left Cape Town in 2006 to pursue production work in Dubai for three years, then headed to Berlin before settling in Malta. His new home not only offers "brilliant blue seas, sun-drenched beaches, Europe's biggest water tanks, and cosmopolitan cities next to pre-historic temples," but 12+ available shooting hours of daylight during the summer and 8+ available shooting hours during the mild winter. A filmmaker's dream!
Malta is a small island located to the south of Sicily, and is tourist destination because of its warm climate and architectural masterpieces (Malta features both Italian and Arabic influences, resulting in beautiful, old-style buildings). In terms of filming, Malta is wonderful for period pieces as there are many historic buildings, forts, etc.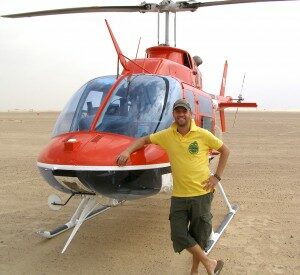 Alon's company, Rock Productions, took its name from this special island (natives refer to Malta as "the rock"). The company is a concept to execution production house that services international production companies visiting Malta. Rock Productions has produced commercials, corporate image films, photo shoots, music videos, and some reality TV. Alon keeps the company global by composing his crew of freelancers from the UK, Germany, or Ukraine.