From New Delhi to Zurich, IQ members share an increasingly global presence. As of this year, our organization represents over 40 countries! Contributing to this rich geographic diversity is new partner Jozef Lipa, who joins us from Bratislava, Slovakia.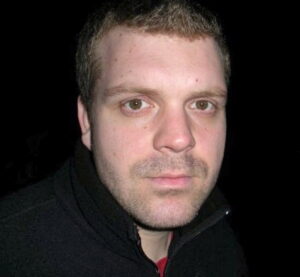 Jozef is a producer at Eallin Nomad Slovakia, a full service film production company that produces commercials, music videos, documentaries, and motion pictures for both local and global clients. The company used to be called Eallin Bratislava before a joint venture with Eallin Prague (www.eallin.com), one of the leading animation and mixed media production companies in Eastern Europe. It was later changed to Eallin Nomad after another venture was established with Nomad Films (www.nomadfilms.cz). Through this collaboration, Eallin Nomad is now able to draw from a rich pool of resources that include animation, live-action, visual design, and full-service production.
Jozef is currently collaborating with the Swiss Institute on producing a 6 part documentary series about the Slovakian education system, which will be aired on national TV.
Slovakia offers similar locations to Austria, with a mountainous landscape and central European architecture, but can provide more economical services with skilled crew. It is centrally located; close to Vienna, Budapest, Prague, and Poland, which is a sizable advantage when it comes to finding shoot locations. Jozef and his team will sometimes however need to cast outside of Slovakia in Prague or Budapest to access a larger pool of actors.
Additionally, belonging to IQ gives Eallin Nomad a competitive edge, as this seal of integrity and quality is recognized by the international media world.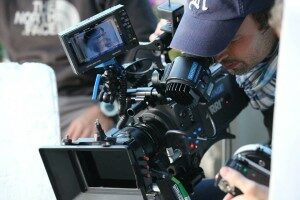 With just over 5 million citizens, it is sometimes a challenge producing for Slovakia's small market size, but rewarding nonetheless. Jozef is currently working on developing a kind of "2nd unit" branch for producing cost effective content to reach a larger audience on the Internet. Their video for Citroen, which went viral, was shown in Reykjavik and won the EFI, an award for most cost efficient campaign.
Jozef believes in fostering the young talent emerging in Slovakia, and provides opportunities for 4th and 5th year film school students to work on real productions. He feels he learns from the students just as much as they learn from him, especially when it comes to the latest youth trends. He also gives them access to production and post-production equipment when it's available.
Collection of various behind-the-scenes images from Eallin Nomad projects
[Best_Wordpress_Gallery id="3″ gal_title="Jozef Lipa Gallery"]