IQ member Robert James from Envision in London shares with us one of his latest projects, Riding The Belt, a safety film for Glencore, a mining and commodities company, which recently became a Gold Award winner at the Cannes Corporate Media and TV Awards 2015.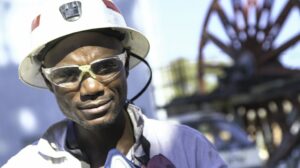 Outside the TV business most people are unaware that, for the past 6 years, the Cannes Film Festival has included Corporate Media and Television, and that these awards have become highly coveted in our industry.
Riding The Belt is the core component in a global safety engagement campaign designed to persuade workers to avoid riding illegally on conveyor belts, which can and do severely injure and kill. Based on an actual incident, it was filmed underground at a copper mine in Zambia.
Mineworkers re-enacted the incident while also revealing their deepest thoughts and feelings about the experience. This combination of powerful storytelling together with poignant expressions of the emotional intensity underlying the dramatic events provides the film's potency.
The film was produced and directed in Zambia by Robert James, working with a great film crew from Joh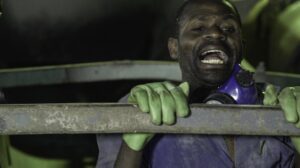 annesburg, South Africa.
Filming days were very long, mostly about 1 kilometre underground in a copper mine, in very hot and dusty conditions, living on packets of nuts and raisins as there was no other food available.
One of our biggest creative challenges was interviewing the survivor of the very serious, recent incident. He was being sustained on high doses of morphine and had put himself and his family completely in God's hands.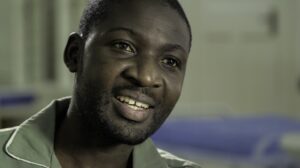 As you can imagine, it was somewhat of an interview challenge. Everything about Zambia, including the people, small towns and rural landscape, was both beautiful and a pleasure to experience.
My most abiding memory of the project is the polite enquiries from mineworkers as to where we bought the packets of nuts and raisins!